SUPPORT US AND BECOME A PARTNER
Silent Shadows is a hub dedicated to the rogue community of World of Warcraft Classic – The Burning Crusade.
If you want more information about the Silent Shadows team, please read the page about us.
To know the condition(s) to be listed below, please contact Sbkzor on Discord.
Our purpose is to become the reference point for and the most active community of Classic TBC Rogue players. Since our launch, we received great support of multiple streamers who kindly accepted to feature a banner directing viewers to Silent Shadows in their Bio or directly on their screen. We appreciate such offers immensely, which is why each rogue opting for hosting us in their stream gets their own personalised banner fitting their character, model, gear; you name it.
Last but not least, streamers are in return offered their own personal profile page on our website in which we will share their story and highlights, their tips and contributions to SilentShadows, as well as their news and what they have been up to. In the near future, we intend to have a Streamers page to share most (or, better yet, all) rogue streamers.
Not playing rogue but wishing to promote Silent Shadows with a banner?
We are grateful for your support just the same and, if you want to be listed here, let us know. We require at least 500 followers for this listing.
They talk about us on their YouTube channel!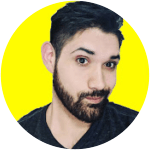 Toyhouze is a content creator that delivers detailed guides, cool gameplay, and insightful commentary.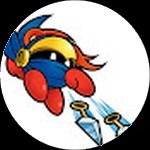 Biosparks is a content creator that started his channel in 2020 and talks about Classic TBC.