Published on January 10, 2021 by Dr. Shadow. Updated February 23, 2021 by Sbkzor
The Burning Crusade Classic release date rumours
A couple of days before New Year's Eve, and with the entirety of Classic WoW content already available, the WoW Content Creator, Youtuber and Twitch Streamer StaysafeTV released a video titled Classic TBC Release Date LEAKED.
In his video, Staysafe cites a personal anonymous source and a Classic TBC timeline which emerged in a Classic WoW forum claiming that a beta test could be released by mid-February. Further to that, a pre-patch would follow during the second week of April and the global release of Classic TBC would take place during the first week of May.

One of the reasons Staysafe believes this to be true is because it chimes with a cryptic tweet by Nano, former Core Team Member of the private vanilla WoW legacy server Nostalrius.
As much as we want this to be true, here at Silent Shadows we pride ourselves for our attention to detail and cannot help but distinguish between a leak and a rumor. Staysafe himself mentions that "there is a chance this isn't true" and invites his viewers to "take this with a grain of salt and make [their] own conclusions".
We intend to do just that and wait for BlizzConline taking place on February 19-20. Actually, scrap that: the hype is real and we intend to do something more exciting than waiting.
Consider this instead of waiting…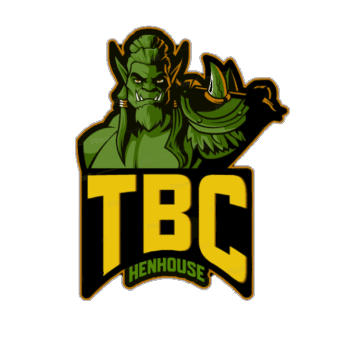 On January 4th, private server TBC Henhouse was launched for early public testing. It is the project of Henhouse, administrator of the now decade-old Smolderforge, teaming up with the developers behind CMaNGOS/Light's Vengeance to make the server and its core as smooth as possible. This realm models the same retail TBC Arena Tournament itemization and begins in season two (Merciless Gladiator/s2).
Despite numerous bugs that are reported and fixed constantly, the server experienced activity far exceeding expectations as everyone who wishes to practise arenas for Classic TBC is playing there at the moment. That is perhaps unsurprising given how successful its Vanilla realm was, as a proving ground for Classic WoW

In addition to Henhouse TBC, Jerry of endless.gg announced that the project's administrators plan to host an arena realm in the near future, with the community being able to play it in the coming weeks.
Wherever you end up playing if anything, we'd love to hear about your plans and we invite you to connect with other TBC enthusiasts (and rogue fanatics) on our discord server (600 members soon!).